If you have any information about Billy (NCIC # M244309427)

Please Contact The NEW HAVEN OFFICE OF THE FBI at: 203-777-6311

Please mail confidential information to:

P.O. Box 123, Cheshire CT. 06410

"Look up, Not Down, Ahead, Never Back, Each Day, A Small Step Forward."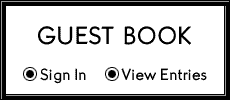 Missing: August 24, 2004

Missing Age: 31 Years Old

Sex: Male

Race: White

Hair: Light Brown

Eyes: Blue

Height: 6'0"

Weight: 200 lbs.

DOB:  01/14/73

Missing From: Waterbury, CT USA

TATTOO'S: A tattoo of a blue cross with the name Pruitt in the cross on left forearm, a tattoo of a blue cross with an orange outline on right shoulder. His left ear is pierced with a small diamond.

Please sign in your personal thoughts and prayers, as the Vigil Candle Flickers it's guiding light, may it also guide us and end this long search for answers and bring Billy Home.